You probably know that volunteering brings people together.
Deloitte's report indicates that 70% of workers say that volunteer activities can help boost employee morale more than company-sponsored happy hours. So, if you can promote volunteerism in your workplace, you will reduce turnover and improve your brand perception.
In fact, organizing events like the twilight walk 2023 can attract more participants and greatly benefit those in need. Additionally, by actively promoting volunteering, businesses, and organizations from across the world can amplify the positive impacts they have on society and make a lasting difference.
Corporate volunteerism is a pillar of corporate social responsibility. It can help improve employee engagement and employee satisfaction. It can also strengthen brand marketing strategy.
It is true that volunteering is beneficial for businesses. Volunteering can help businesses improve their corporate culture. It helps their workers develop their relationships and skills. And it creates a positive work environment.
Now is the best time for employees who need a boost in their morale. If the employees work from home, volunteering may look different. Thankfully, the team can still serve the community in many ways.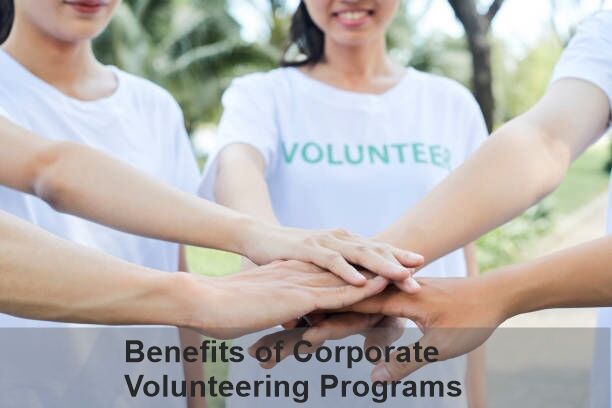 Benefits of Corporate Volunteering Programs for Your Business
If people and businesses get involved in volunteerism, they will get so many benefits. This is one of the main reasons many businesses encourage their workers to give back to their community.
For example, if an employee of Autodesk volunteers for 10 hours, they donate $100. Salesforce, on the other hand, sponsors programs. They have sponsored over 25,000 programs and invested more than 1M hours in volunteer work.
Business owners get the chance to improve employee morale and strengthen their brand. In addition, volunteer activities can help them expand their current network and build meaningful relationships.
Businesses can support multiple individuals and charities. They can, therefore, help in raising awareness for their cause. Employees, on the other hand, can use this chance to develop their skills to advance in their careers.
Deloitte also reported that 89% of American employees think that companies that are involved in volunteerism have a positive working environment. Around 77% said that volunteer work helps to improve employee well-being.
Over one-third of workers agree that volunteer work helped them gain new skills.
And there is more.
Businesses can use corporate volunteering to attract new talent and retain them.
Around 25% of adults in America spend their energy and time contributing to their communities. It is, therefore, very easy for socially responsible organizations to find and hire skilled workers.
The following are the benefits of volunteering for businesses:
Volunteerism Can Improve Employee Engagement
If businesses give back to the community, they can motivate, engage and inspire their employees. According to a 2019 study, corporate volunteering can help improve employee engagement.
If a company improves employee engagement, its employees will become more productive and loyal to the company. These employees will increase sales and boost profits by 21%.
If a company has highly engaged employees, the company will have good customer ratings and be 17% more productive. The turnover rates of these companies are lower than the turnover rates of the companies with disengaged workers.
Many employees want to have a sense of purpose. That is why they help other people. Volunteerism gives these employees a sense of purpose.
Volunteering Programs Can Keep Employees Happy and Healthy at Work
Volunteerism can help keep employees happy and healthy at work. According to a 2016 study, if employees participate in volunteer work, they take better care of their health. But those that do not participate in volunteer work do not take better care of their health.
Stress, depression, and even burnout can negatively impact both the physical and mental health of employees. Volunteering can help boost mental health and reduce stress. Therefore, the overall health of these employees will improve. And they will be happy and healthy at work.
In fact, if they have a high purpose, they might never have cardiovascular problems. So, these employees will stay healthy and have a long life.